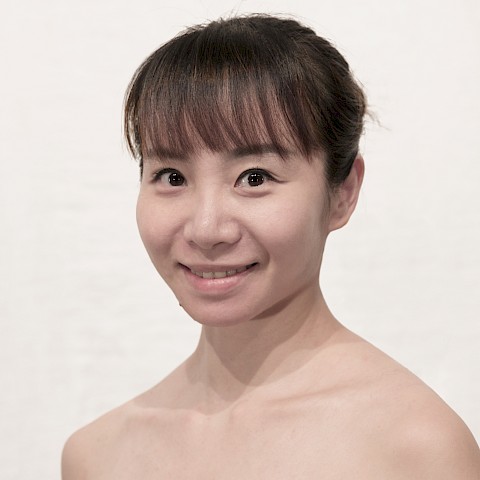 LI Pianpian
LI first studied at the Guangzhou Dance School and later at the Beijing Dance Academy where she graduated from in 2004 with a major in modern dance and choreography. LI worked as a dance teacher at the Guangdong Artistic Occupation Academy before joining the Guangdong Modern Dance Company in 2007. She has choreographed and performed Thief, Pharynx, Supervision Space,Point Zero, and For, all of which received high acclaim.
2001-2002 A modern dance teacher of Beijing Dance Academy Choreography Department;
2002-2004 A dance teacher of Guangdong dance school;
2004-2005 A director of the Guangdong modern dance company training department;
Since 2005 until now, As Guangdong dance school instructor.
In 1996 she won the fifth Paris international dance competition of modern dance silver; In 2001 works "Hanhao bird" won the Ministry of culture of "five project" award and the Ministry of culture "Wenhua Award"; In October 2007 creative dance "Han Tianlei" won the "Chinese national dance group public dance competition" Director Award; in November 2007 the eighth session of the National Minority Games opening and closing ceremony director group; in 2009 to participate in the Fifth East Asian Games opening ceremony director group.
She taught at the Beijing Dance Academy, college sports in Sichuan Province, Hubei Province and Guangdong province, art school in Zhejiang, Hangzhou City, Zhejiang Province Song and dance theatre, and Zhejiang University, Zhejiang Normal University, Zhongshan University, Guangzhou University, Guangdong School of dance, song and dance troupe of Guangzhou City, Guangdong Province Song and dance theatre group.