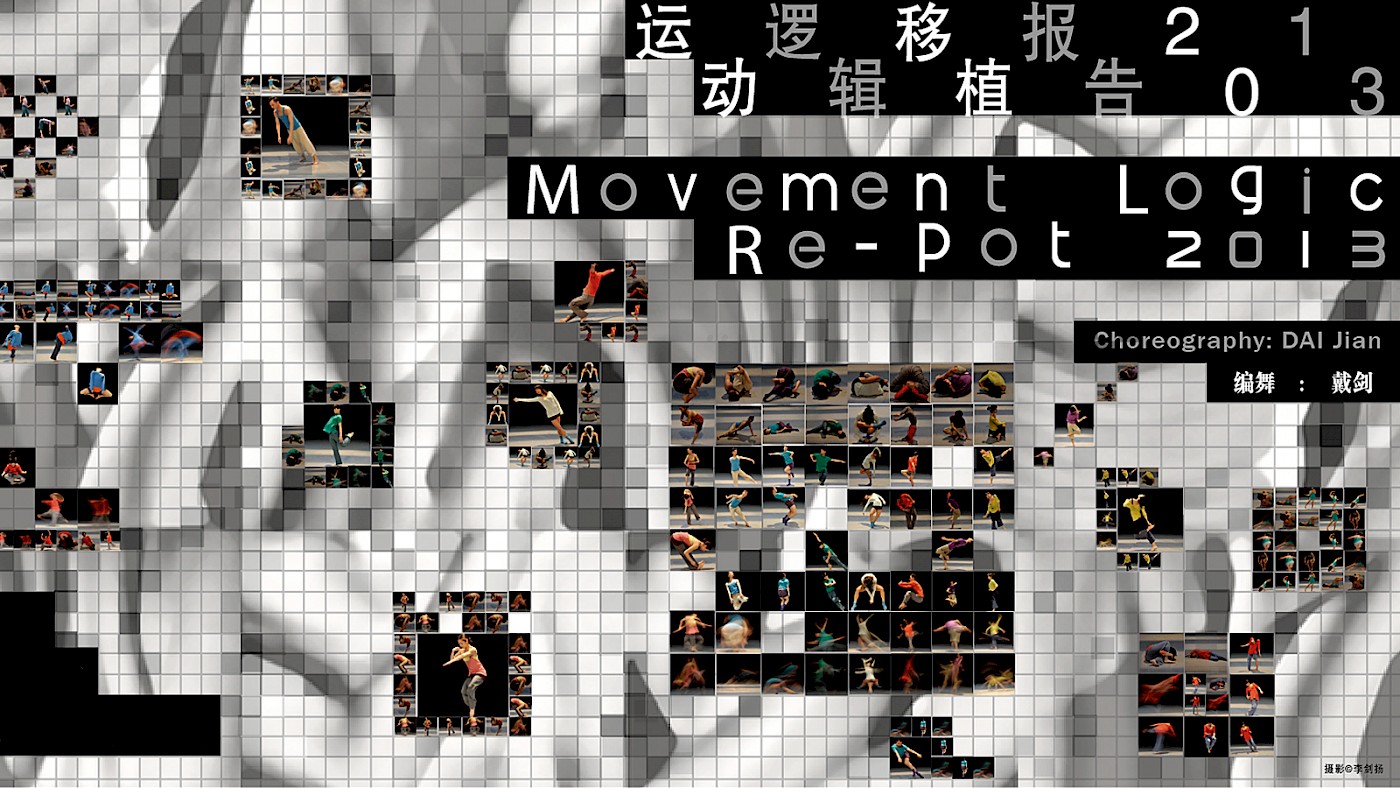 Movement Logic Re-Pot
The work assumes the form of scholastic report, for the purpose of researching into the logic of movement, and showcasing how different bodies react to the same stimulus. The dance, on one hand, pays special attention on the aesthetics of the body movement, expressed through a poetic use of the dance language; on the other hand, dissects analytically the relationship between the body and the movement, revealing the intricacy of the logic behind.
The choreographer of the Movement Logic Re-pot 2013 has been strongly influenced by the concept of post-modernism during his stint in USA, and the Western post-modern dance has been in turn inspired by the Eastern philosophy. The choreographer hopes to re-match or re-pot the two cultures, through the collaboration with the dancers of GMDC, to see how the Eastern bodies will move under the training of the Western Modern Dance, and to discover a special set of movement logic.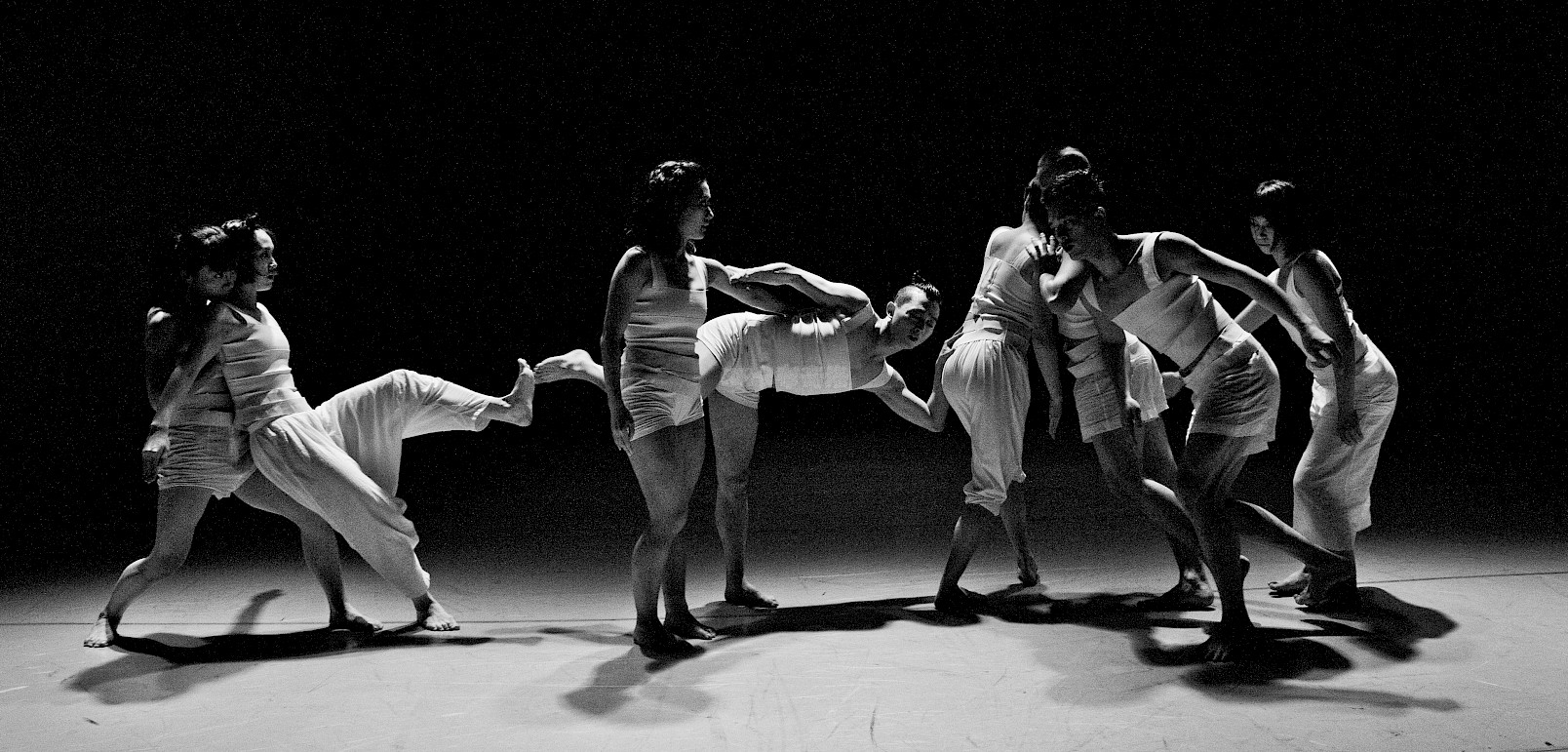 Choreography: DAI Jian
Music: Tom LEE PETTERSEN
Lighting and Visual Design: LOW Shee Hoe
Stage: LIANG Weiqing
Performance: ZHANG Congbin , LI Pianpian, XIAO Zhiren, LIU Qingyu, LAI Ka Bo, ZENG Liang, WU Hui, YU Ya'nan, ZHAO Jianrui, MA Ke, HU Tengteng, LI Shengxiong, HE Min*, Michele WONG#(*Trainee #Guest Dancer)