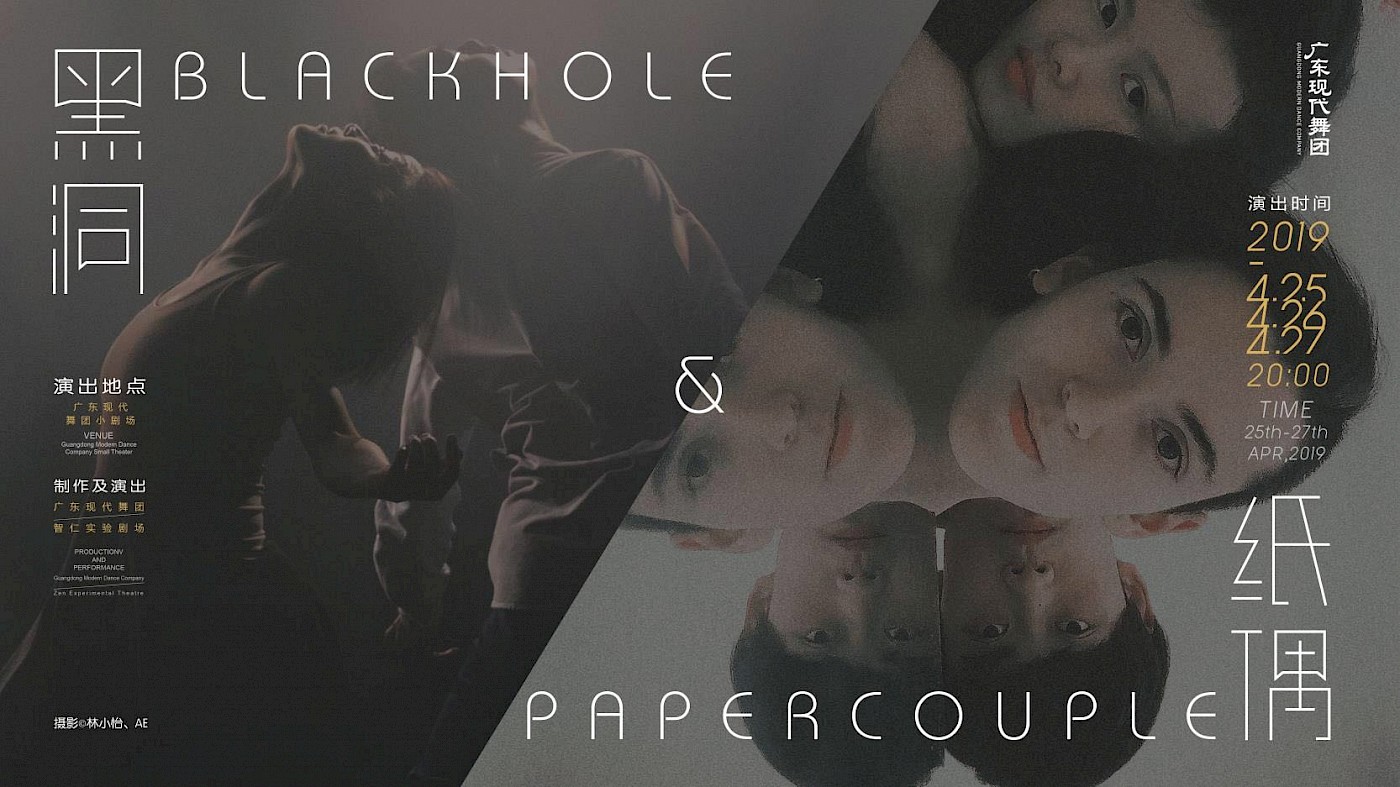 Black Hole & Paper Couple
Black Hole
Black holes, which can't be observed directly, have endless gravity. This work is unpretentious and hits your senses. When you appreciate this work, it is like approaching a black hole and being carried into another world by the attraction of that powerful energy.
Black Hole is the work of CHANG Chien-Ming, a well-known choreographer and dancer. As one of the senior dancers of famous Hofesh Shechter Company and Rehearsal Director of the Shechter II, CHANG Chien-Ming participated in the creation and performance of a series of works of the company. In his work Black Hole, he combines Chinese and western culture, years of experience in Europe and his thinking.
Paper Couple
Paper Couple is intended to explore the communication between people and reshape the meaning and expression of physical behavior to us. While the choreographer and dancers are creating, they are also deconstructing the creation, truthfully recording and reflecting the sensitive and subtle barriers between people in the process of contact, communication and interchange, and discussing the relevant metaphors of being and non-being.
Black Hole
Creative Team
Choreographer: CHANG Chien-Ming
Premiere Lighting Designer: CHIU Pin-Hsueh
Re-stage Lighting Designer: Low Shee Hoe
Music Design: Liu Yen-Cheng
Music: Fragile Wind from Nitin Sawhney
Costume Concept: CHANG Chien-Ming
Wardrobe: GAO Wujing
Rehearsal Assistant: CHANG Chieh-Hann

Photographer : Lin Xiaoyi
Paper Couple
Creative Team
Choreographer: XIAO Zhiren
Movement Composition and Performance: Julia Gomez Aviles, DAI Wei, DENG Lingjie, XIAO Zhiren
Visual Coordinator: ZOU Ying
Rehearsal Assistant: Aee.WEN
About Choreographer
XIAO Zhiren
Dance therapist, contemporary dancer, free choreographer
He has joined Beijing LDTX modern dance company, Guangdong Modern Dance Company, and was invited as guest dancer of Expression Dance company of Australia and Y-space Dance Company of Hong Kong. Hanover, Germany 32nd international choreography competition second prize, The 23rd MASDANZA international choreography competition in Spain got best choreography priza and were the most popular award, the jury special choreography award cooperation, at the same time get anda del body. Spain Natalia Medina dance guest teacher, 2018 Shanghai DANCESTAGES modern dance show new choreographers support plan in China. Zhiren has been awarded the scholarship of Asian culture council(ACC) to study in the United States, and won the status of "2011 international choreographer" given by the American dance festival.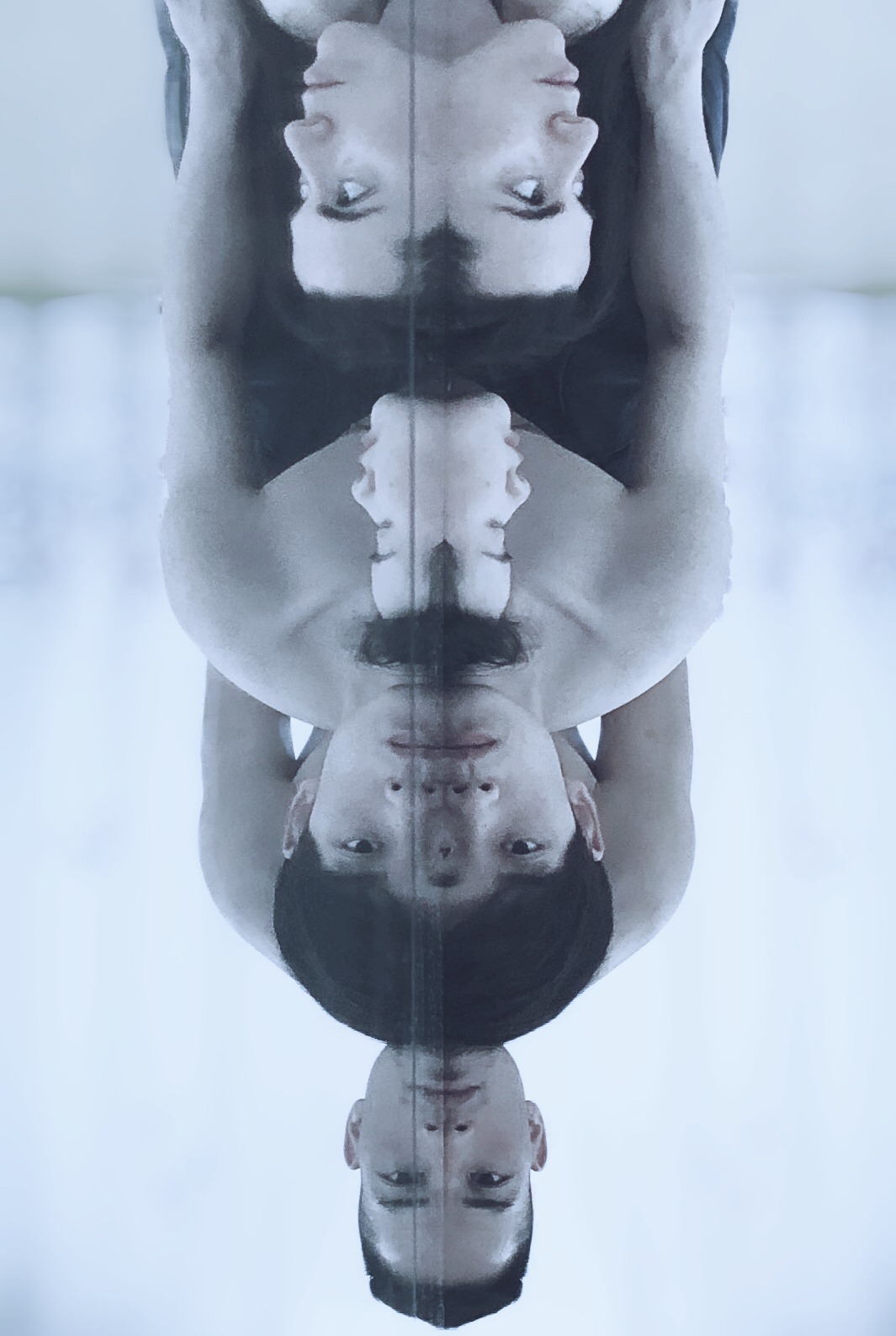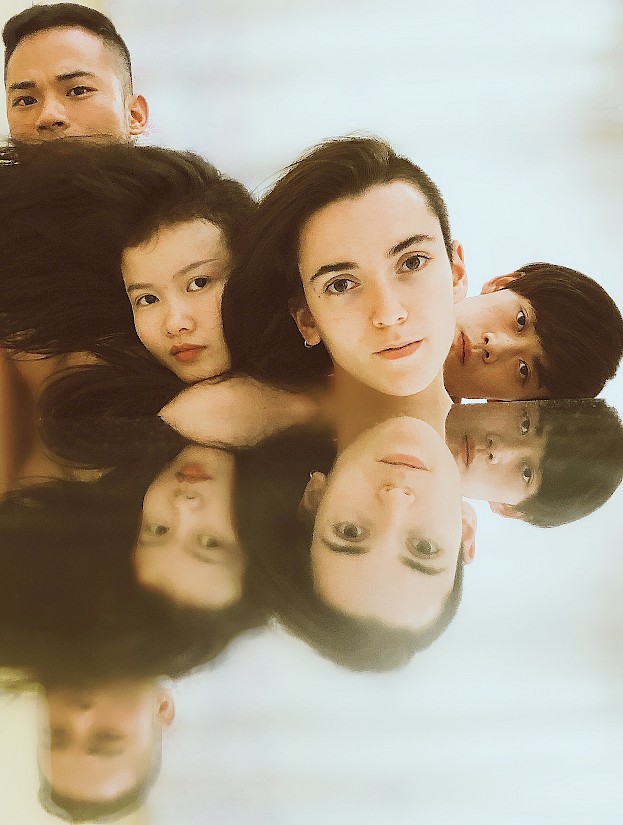 Photographer :AE