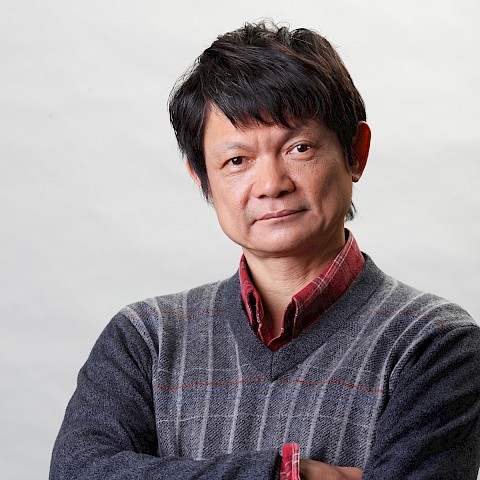 Willy TSAO
Choreographer
Artistic Director, BeijingDance/LDTX and Hong Kong's City Contemporary Dance Company 
Council Member, China's Chinese Dancers Association 
Vice Chairman, Guangdong Provincial Dancers Association
Willy TSAO has been an influential figure as choreographer, educator, curator, manager and director in China's modern dance development. Born and educated in Hong Kong, TSAO received his modern dance training in US and his MBA degree from the University of Hong Kong. He was named an Honorary Fellow in 2000 and received an Honorary Doctorate in 2015 from the Hong Kong Academy for Performing Arts.
TSAO has been active in propelling modern dance in China: In Hong Kong, he founded the first professional modern dance company, City Contemporary Dance Company (CCDC), in 1979 and has been its artistic director since 1989. In China's Guangzhou, TSAO was teacher and advisor to the Modern Dance Program at the Guangdong Dance School from 1987 to 1992, and was named artistic director of China's first professional modern dance company, Guangdong Modern Dance Company (GMDC) when it was founded by the Guangdong Provincial Government in 1992. He departed the group in 1998 and was invited back to resume his position by the Guangdong Cultural Bureaufrom 2004 to 2016. In China's Beijing, TSAO had served as artistic director of Beijing Modern Dance Company in 1999 to 2005. In 2005, TSAO established China's first independent professional modern dance company, BeijingDance/LDTX, and has been its artistic director since establishment. In 2015, TSAO was appointed as Council Member of the China Dancers Association, and in 2016, he was appointed as Vice Chairman of the Guangdong Provincial Dancers Association. In addition to his position with the modern dance companies in Hong Kong and Beijing, TSAO gives frequent lectures and holds workshops in universities and dance groups across China in cities such as: Beijing, Changsha, Daqing, Fuzhou, Guangzhou, Guiyang, Hefei, Hohhot, Kunming, Nanchang, Nanning, Shanghai, Taiyuan, Urumqi, Wuhan and Xiamen.
TSAO's contribution to dance has been widely recognized. In 1999, he was awarded the "Bronze Bauhinia Star" by the Hong Kong SAR Government for his significant contribution to the development of local arts; received the "Dancer of the Year Award" from the Hong Kong Artists' Guild in 1988, "Ten Outstanding Young Persons" Award in 1990, "Badge of Honor" from HRH Queen Elizabeth II in 1993, "Louis Cartier Award of Excellence - Outstanding Choreographer" in 1998, "Dance Award of the Year - Outstanding Achievement Award" from the Hong Kong Dance Alliance in 2014.
Between 1980 and 2014, TSAO has created more than 60 major works, including Bird Songs, China Wind-China Fire, Conqueror, In Search of the Grand View Garden, Kunlun, One Table N Chairs, Sexing Three Millenniums, Wandering in the Realm of Lightness, Warrior Lanling, Dao: Extraodinaire, etc. These works have been presented in the Canada, France, Germany, Israel, Japan, Korea, United States as well as Beijing, Guangzhou, Shanghai and Taipei.