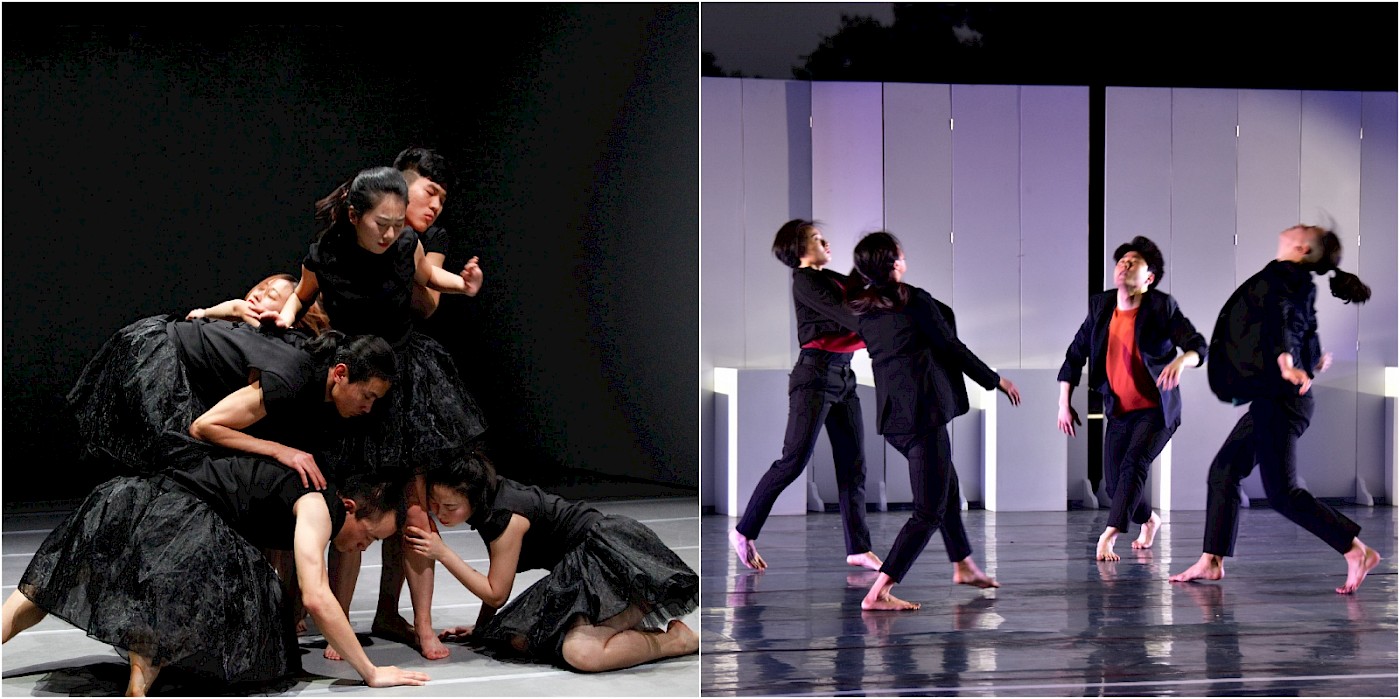 DAY THREE 2018.11.20
【30 Minutes】(PART 1)
From Nov 20th to Nov 22ed, the dance festival will present the experimental works and the performance of new generation all over the world. Artists from Netherlands, the United States, South Korea, Japan, Taiwan, and other 7 cities of China. The wide variety of performances will let you enjoy different themes and styles, also the humanistic ecology of globalization.
2018.11.20 15:00 start
Venue:GMDC Theater
---
1. Secret(Yinchuan)
Duration: 30 min
Choreographer:Yong Yanghe
Performer:Kabala Dance Theater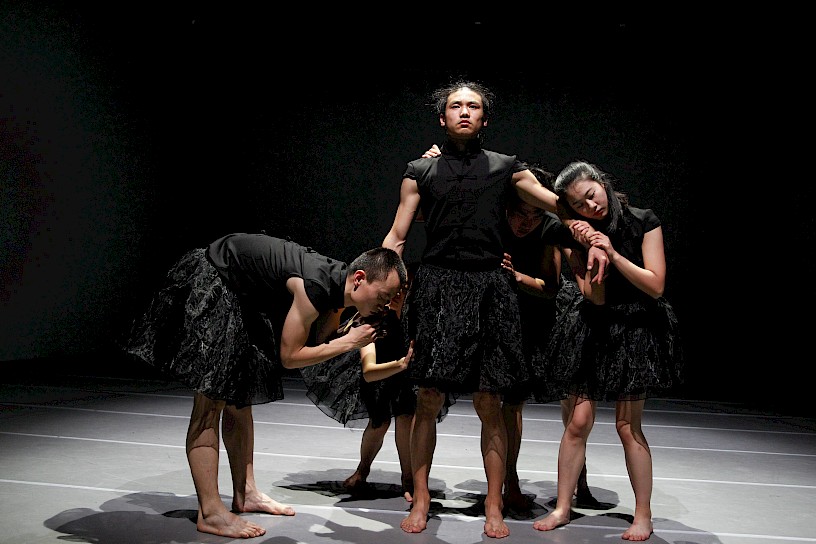 Introduction
Everything and every rule in this world hides secrets of everyone, everyone hides the secrets of everything and every rule.What are secrets?They are something we don't want others to know, something surprise that you even don't know about yourself……
Kabala Dance Theater
Established in April 2014, the dance theater is affiliated to Yinchuan Oriental Silk Dance Theater Co.,Ltd.,which's based in Yinchuan.It mainly focuses on modern dance, combining pioneering drama art, experimental music, art and installation art.It also integrates outdoor environment choreography and indoor experimental small theater to show the art of dance and theater that reflects the most realistic side of relations between people and society, people and nature, people and people, and human nature itself.
From 2014 to now, it has been invited three times to participate in Wuzhen International Drama Festival in 2014, 2016 and 2017, and in the Contemporary Art Week of Nanjing Art College in 2015.In July 2016,2017 and 2018, it was invited to join the Beijing International Modern Dance Bi-week Youth Dance to have co-performance with alternative platforms;It had held Yinchuan New Year Modern Art Festival from December 26,2016 to February 12,2017 and a series of Modern Dance New Wave performance in Ningxia since March 2017.In September 2017, it had participation in the 4th Silk Road International Art Festival.In July 2018, the famous modern dancer Xu Yiming was invited by it to create a work "Street" to participate in the Beijing International Modern Dance Bi-week alternative platform performance. In August 2018, Kabala gathered in Ningbo as a member of the World Station to participate in the 2018 Ningbo Contemporary Art Festival. In September 2018, it participated in the Shanghai D Modern Dance Exhibition; in October 2018, it participated in the HotPot-East Asian Dance Platform.
Yong Yanghe
Founder and director of the Kabala Dance Theatre.Member of China Dancers Association, director of Ningxia Dancers Association, teacher of dance department of Ningxia University Music College.He has 15 years education career of college dance and is the only promoter of Ningxia Modern Dance Dance Theater.He has won many gold awards at home and abroad, and been the general director of Spring Festival evening in Ningxia TV Station for many years. Besides, he has written many experimental modern dance dramas and has won numerous reputations.
---
2. Small House(Korea)
Duration: 30 min
Choreographer/ Director:Zhang Xi
Lightening & Stage Design: Zhang Xi
Performance Plan:Lin Jiaxi
Performer:X-zero Dance Theater —— Jeong Eun Bi,Hwang Chan Yong,Park Sang Jun, Lin Jiaxi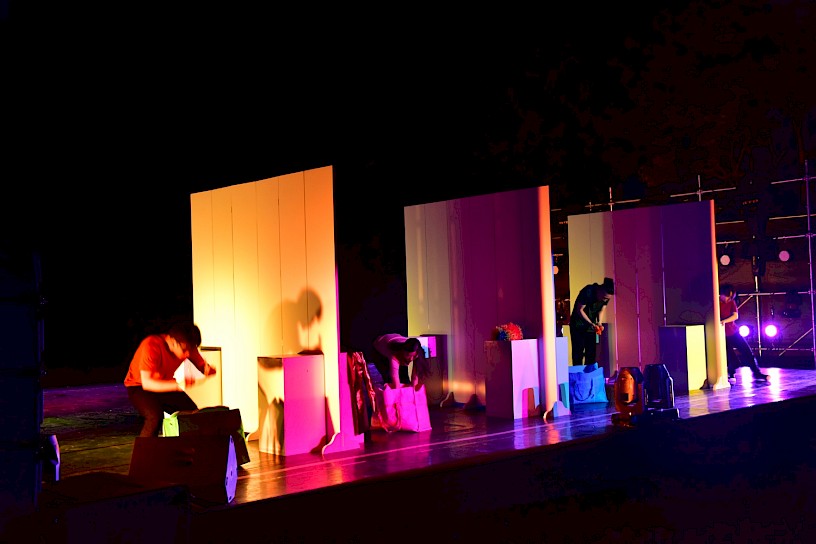 Description
When we were young, always tried to go out from this house.
Then grow up, we want to go back.
Space-time repeats, time passes by.
It's our own inaction that locks ourselves in the room.
Or it's hypocritical care that people around us.
Forcing us to stay into this house step by step?
Then...... where is this small house?
X-zero Dance Theater
The theater was co-founded by independent choreographer, dancer Zhangxi and Lin Jiaxi in 2015 when they studied in Korea.X-zero aims to dig out the unknown energy in body and to find a zero starting point in the infinite possibilities.It has created modern dance works in Korea and played "Monologue","After Dark","Up·Line"etc.Their works create multiple spaces constantly and attach importance to the relationship between choreographers and dancers to dig out more unknown potentials of dancers and to present the work with personal characteristics.Meanwhile,X-zero cooperates with various famous choreographers and dancers to complete the public performance.It was invited to participate in SCF Seoul International Choreography Festival, Chuncheon International Mime Festival, Seoul International Dance Festival, Beijing Dance Bi-week, Hangzhou Xixi International Art Festival and other major dance festivals.
Zhang Xi
independent choreographer and dancer living South Korea. He obtained a master's degree in the Modern Dance Faculty of University of Culture and Arts of Kangwon National University in South Korea learning after the famous Korean artist, professor Sung Hee Cho. His representative works: Monologue, After Dark, The Untelling, etc.
---
3. Mo(China)
Date: 2018.11.20
Time: 20:00
Venue: GMDC Theater
Duration: 60 min
Choreographer:Dai Jian
Art Director:Tang Yao
Music:Li Tieqiao
Lighting Design:Qu Weiqiang, Ma Yue
Costume & Visual Design:Wang Xiaolong
Performer: Dai Jian、Tan Yuanbo、Wu Hui、Zhang Congbin、Liu Qingyu、Tangguo、Yu Yanan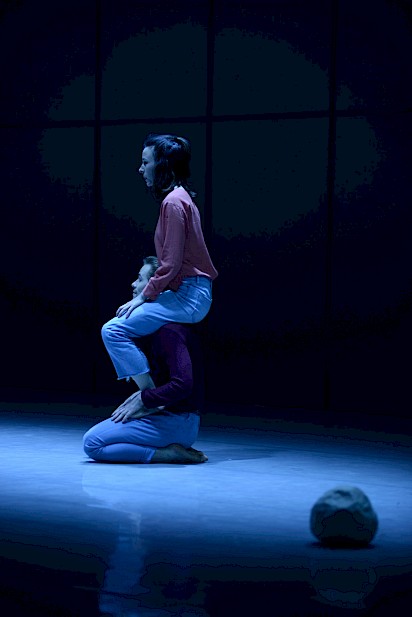 Introduction
Chinese and western culture is established and developed independently.Sometimes they intertwine, sometimes they stare at each other. "Mo",with only one pronunciation, has diversified and multiple meanings in Chinese and English words including "Mo of silence","Mo of grope","Mo of fit","more","moment", etc.It focuses on making every action be its own meaning naturally, without east or west, without national borders. Every action must have its own life force and nature, without extra hard work or purposes, melting with each other and become a whole. Audiences can appreciate in the state of equality and mercy, thinking quietly to experience the energy of lives with narration and communication from the work.
The creation was originated from the thoughts of French philosopher Guy Debord, especially from his surprising statement [Never work!] in "Sociétédu Spectacle".To this, the "Mo of silence" and "nature" in Chinese "Zen" give the best response. In such a philosophical context and poetic experience, dancers will seek and explore their own spaces of organic expressions.They must admit the coexistence among their movements, emotions, memories and inner energy, which's a generally recognized state in China "Qi".When l slip into the core of this creation, l can see myself, nirvana and present, what about you?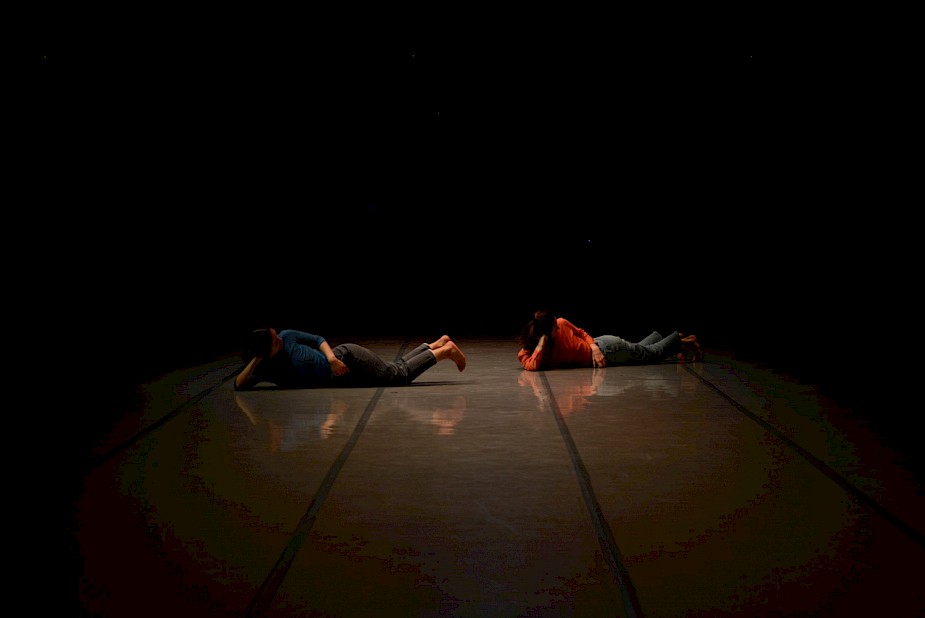 Dai Jian
Independent artist, artistic director of MaiOui Danse Arts, France
Graduated from Ms.Yang Meiqi's modern dance class of Beijing Dance Academy and Bennington College of the United States, Dai is a dancer of former Trisha Brown Dance Company, Shen Wei Dance Company,Jin Xing Dance Company and Guangdong Modern Dance Company.He has been to many major art festivals in more than 20 countries around the world.He has received invitations from Metropolitan Museum of New York,New York Live Art(NYLA), New York Dynamic Dance Art Festival,Les Subsistances Contemporary Art Creation Experimental Center, Lyon, France,The National Grand Theatre and other heavyweight international art institutions.His sculpture performance work"Tired 1, 2, 3" series was invited to participate in the 2015 new state Taiyuan International Sculpture Biennale and he was the invited artist of 2017 Up-On International Live Art Festival.